Man deliberately drives Tesla off California cliff with wife, 2 children.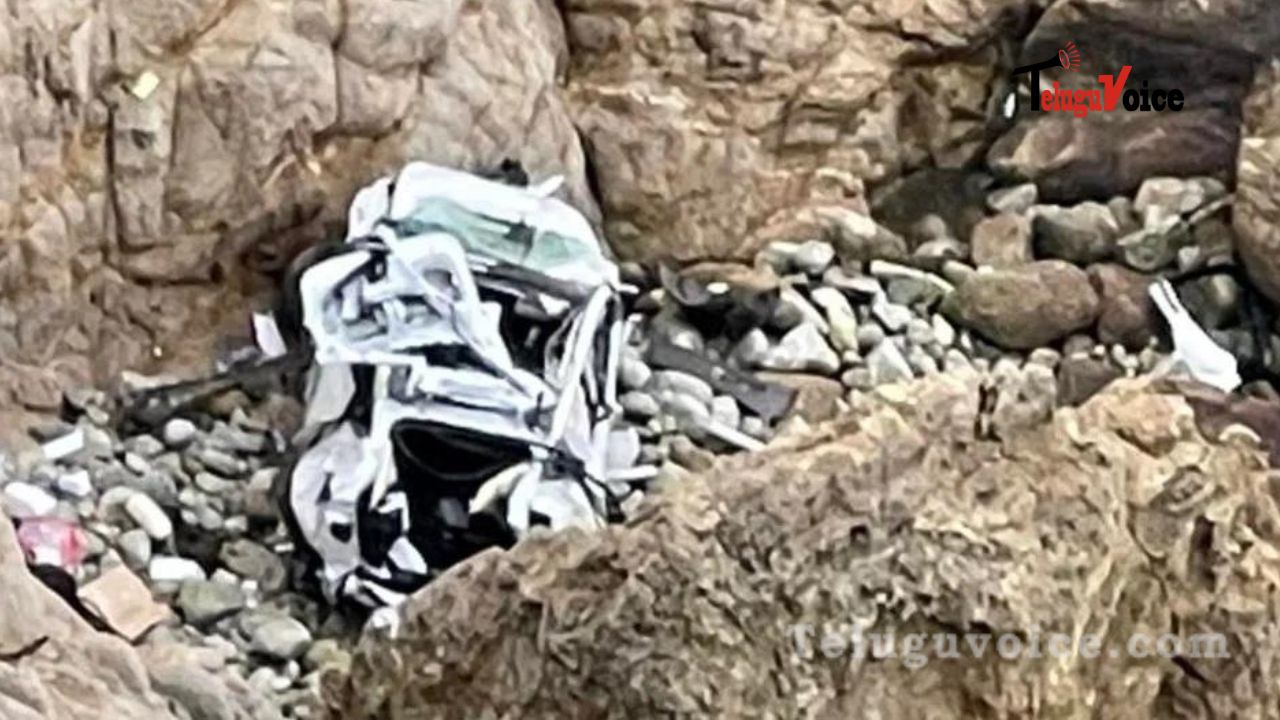 A man of Indian origin in the America drove his Tesla off California's Devil's Slide cliff with his family inside. Dharmesh A Patel, and his family( wife and  2 children) survived the 250-feet drop. All are being treated at a hospital.
Firefighters rappelled down the cliff to rescue the 2 children - a 4-year-old girl and a 9-year-old boy.  A helicopter crew rescued the couple. They were rushed to a nearby hospital.
Patel has been arrested for knowingly driving his car off the cliff. He will be transferred to the County jail of San Mateo after his discharge from the hospital.
Police stated-"Based on the evidence collected, investigators developed probable cause to believe this incident was an intentional act,"
According to Brian Pottenger, the incident commander for the California Department of Forestry and Fire Protection, it is "very, very rare" for people to survive such a steep fall; the children suffered only minor injuries.      
"We were shocked when we discovered survivable victims in the vehicle. So that was a hopeful moment for us," Pottenger said.
As per reports, Patel will be charged with 3 counts of attempted murder and 2 counts of child abuse.