On a cargo ship carrying 3000 vehicles, a massive fire breaks out.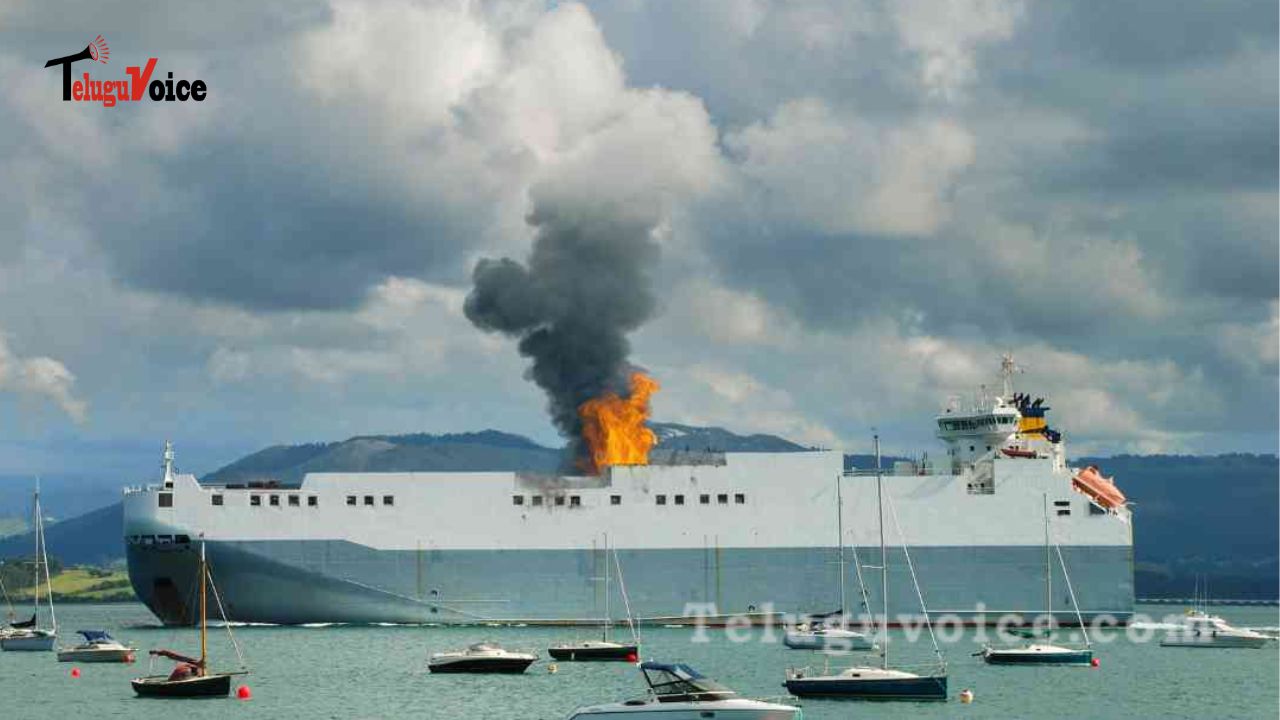 A massive fire broke out on a cargo ship entering the North Sea. Fire damaged an estimated 3000 cars. A massive fire broke out on a cargo ship in the Netherlands on Sunday. Around 3000 autos caught fire on the ship as it sailed into the North Sea (a section of the Atlantic Ocean). As the seriousness of the accident increased, the workers were afraid.
They tried to flee. Some of the participants are said to have leaped into the water. Rescue workers hurried to the scene. The crew became available. However, authorities stated that one person died as a result of the incident. The ship's condition is reviewed on a regular basis.
There are indications that every automobile will be torched. The Fremantle Highway ship, which was carrying autos, set sail from Bremen, Germany, towards another port in Egypt. There are also some electric vehicles in it. A ship on the water.
The fire originated about 23 kilometres away from the island of Ameland. Because it appeared unlikely that the fire would be extinguished, a few crew members dove into the ocean. The data was forwarded to the Dutch Coast Guard. They arrived soon at the spot and began a rescue mission using boats and aircraft. Every member of the crew was brought out by the rescue workers. One of them had already died, it was revealed.
Numerous people were hurt. Officials indicated that efforts were being made to preserve the massive vessel from sinking because it appeared doubtful that the fire could be extinguished.