2018 Film Review: A Tense Survival Drama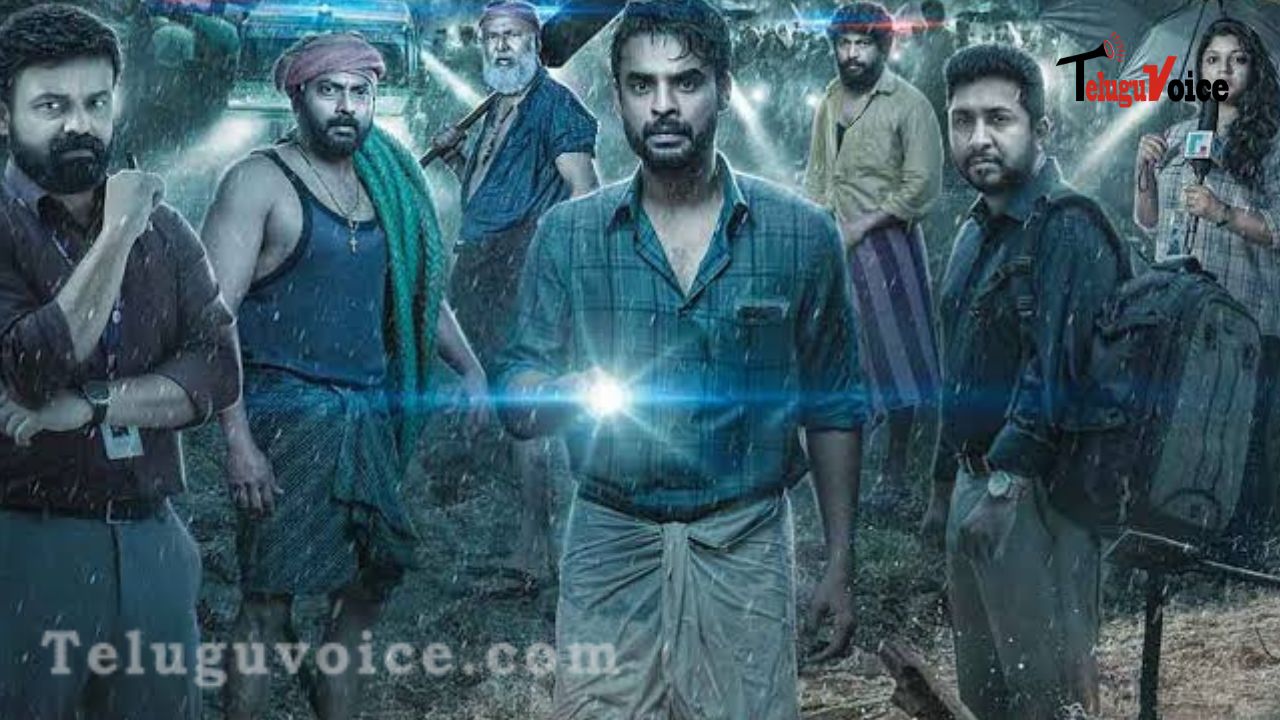 2018 is a survival thriller film directed by Jude Anthany Joseph that was dubbed into Telugu and released under the same title. Tovino Thomas, Kunchacko Boban, Aparna Balamurali, Asif Ali, Vineeth Sreenivasan, Lal, Narain, Tanvi Ram, Sudheesh, Aju Varghese, Sshivada, Gauthami Nair, and others play pivotal roles in the film. Nobin Paul created the soundtrack, and the film was produced by Venu Kunnappilly, CK.Padma Kumar, and Anto Joseph under the banners of Kavya Film Company and PK Prime Production. Bunny Vas presents the Telugu version through GA2 Pictures.
Movie : 2018 Review
Star Cast : Tovino Thomas, Kunchacko Boban
Director : Jude Anthany Joseph
Producer : Venu Kunnappilly, C. K. Padma Kumar, Anto Joseph
Music : Nobin Paul

Story :
The story is based on genuine incidents that occurred during the 2018 Kerala floods. It depicts how people from all walks of life in Kerala and surrounding villages faced terrible effects during the devastating floods in 2018, and how they banded together to overcome the natural disaster.
About the actors' on-screen performances?
Tovino Thomas, as usual, excels in his part. He excels in the airlift sequence and his final moment, in which he saves the blind man. He certainly deserves respect for accepting a script in which he primarily plays a supporting part. Aparna Balamurali is effective in her restricted capacity as a television journalist. But it would have been much better if she had been in more scenes and had a true arc in the film. Lal is adequate as the fisherman, while Narain and Asif Ali shine as Lal's younger and elder sons, respectively. Kunchacko Boban,Vinitha Koshy, Gilu Joseph, Kalaiyarasan, Joy Mathew, Pauly Valsan, and others excel in their respective roles.
What about on-screen personalities?
The story by Jude Anthany Joseph and Akhil P. Dharmajan is exciting and contains all of the necessary elements for an interesting survival drama. The screenplay in the first half is a little unclear because there are too many characters on screen and it's difficult to tell which plotline is being featured. However, as the film progresses through the first half, things improve, and the second half provides a vivid image of each and every character. The film's director, Jude Anthany Joseph, does an excellent job. He gives a very accurate presentation of the entire film. His real-life storytelling and vivid characterizations are outstanding.
He deserves credit for handling the entire second half with heartfelt feelings. Nobin Paul's Telugu-dubbed tracks are not up to par. His background score, on the other hand, is a winner since it generates a tense mood with the proceedings. Akhil George's cinematography is outstanding. With his great camera work and impeccable framing, he just takes us on a visual tour of the flooded communities.
A huge thank you to production designer Mohandas and his entire team for constructing an incredibly realistic village set. Chaman Chakko's edit is spot on. The production qualities are excellent, and the picture is loaded with technical brilliance. The Telugu dubbing is also well done.
 
Positive Aspects
All Ensemble Cast Performances
Thrilling Second Half
Few Whistle Worthy Heroic Scenes
Cinematography
Background Score & Sound Effects
Good Direction

 
Negative Aspects:
Bit Lag In Ending Portions
Few Half Baked Sub Plots
Confusing First Half
Overall, 2018 is a visually stunning film on the Kerala floods that will keep you riveted to your seat with its realistic portrayal, good performances, and excellent technical aplomb. The film's goal is really sincere, and it promotes humanity in the proper way. A must-see on the big screen!!