Pawan's Vehicle Officially Inaugurated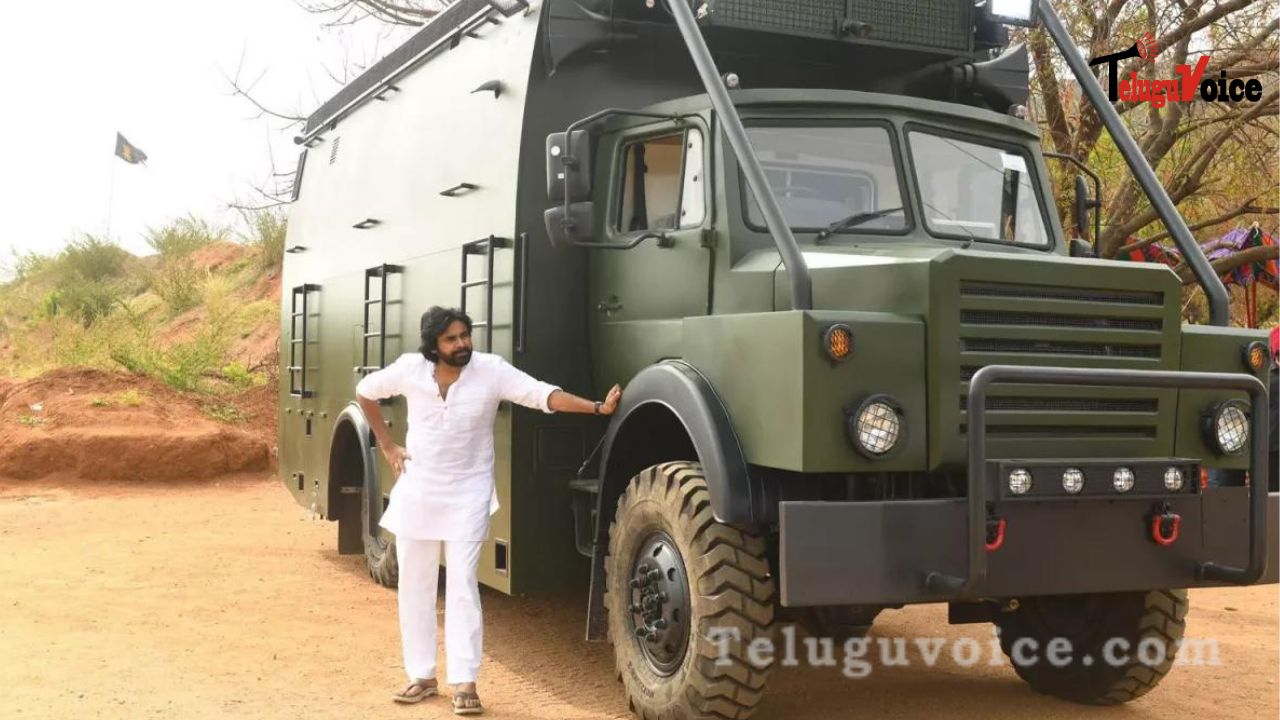 Quite some time ago, Jana Sena Party chief Pawan Kalyan had announced that he is going to launch his campaign vehicle Vaarahi after performing an official pooja for the vehicle at Kongattu Hanuman Temple.
The pooja ceremony has taken place at the temple today, on Tuesday, 24th January. A group of pujaris performed pooja for the vehicle at temple, which is in Jagtial district of Telangana.
A huge group of people were gathered at the temple, to get a look at the actor, who greeted all of them from an open top vehicle. From now on, the actor will take up his yatra, where he will visit all the Narasimha Swamy temples in the Telugu states.
After that, it is expected that Pawan will set out on a campaign tour throughout Andhra Pradesh.
Earlier, a lot of objections were raised against the vehicle Vaarahi by the AP government, which objected to the colour of the vehicle Vaarahi. However, the vehicle was later given the green signal in Telangana and was even registered here.
There was no objection to the vehicle's colour, which was thought to be olive green, since Vaarahi is not olive green, it was given a green signal.