'Ravanasura' Trailer is out now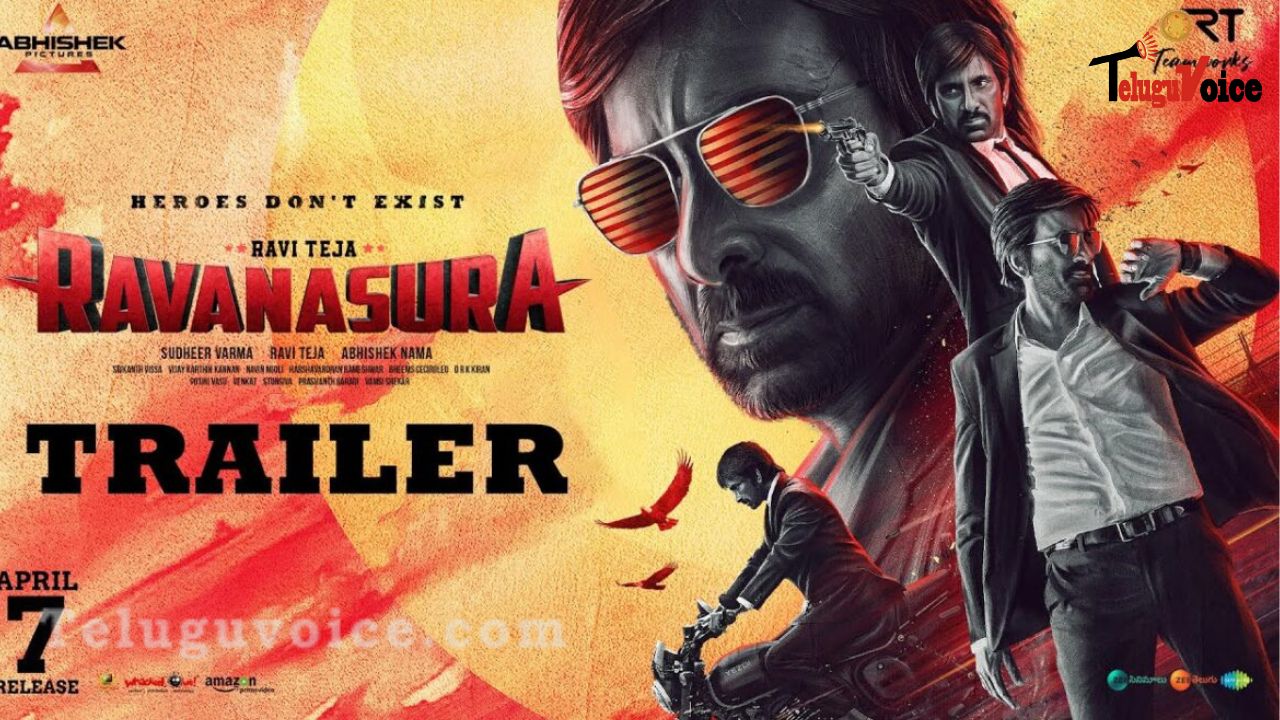 Mass Maharaja Ravi Teja's most anticipated crime action drama and edge-of-the-seat thriller Ravanasura helmed by Sudheer Varma is making a huge noise, thanks to the spellbinding teaser and foot-tapping songs. Today, the movie's theatrical trailer has been released.
While the teaser of the film showed the action and thrilling scenes in the film. The trailer, though doesn't reveal much about the story, shows the other aspects. It begins as a murder mystery and Sampath Raj claims that he is innocent and Ravi Teja who is a criminal lawyer requests his senior Faria Abdullah to take up the case. But the actress is least interested.
Then, we get to see the other shades of his character. While the police officer and the politician call him a criminal and he too admits the same in the end. The trailer of the film is edited skilfully to show what are the elements that are there in the film.
However, it doesn't show what the film is all about. Director Sudheer Varma wins brownie points for his taking and presented Ravi Teja in a character with lots of shades.
Ravanasura is bankrolled by Abhishek Nama and Ravi Teja on Abhishek Pictures and RT Teamworks. The production design is high and  the trailer sets the bar high on the film which is slated for a grand release worldwide as a summer special on April 7th.