Anasuya resumes her bikini treatment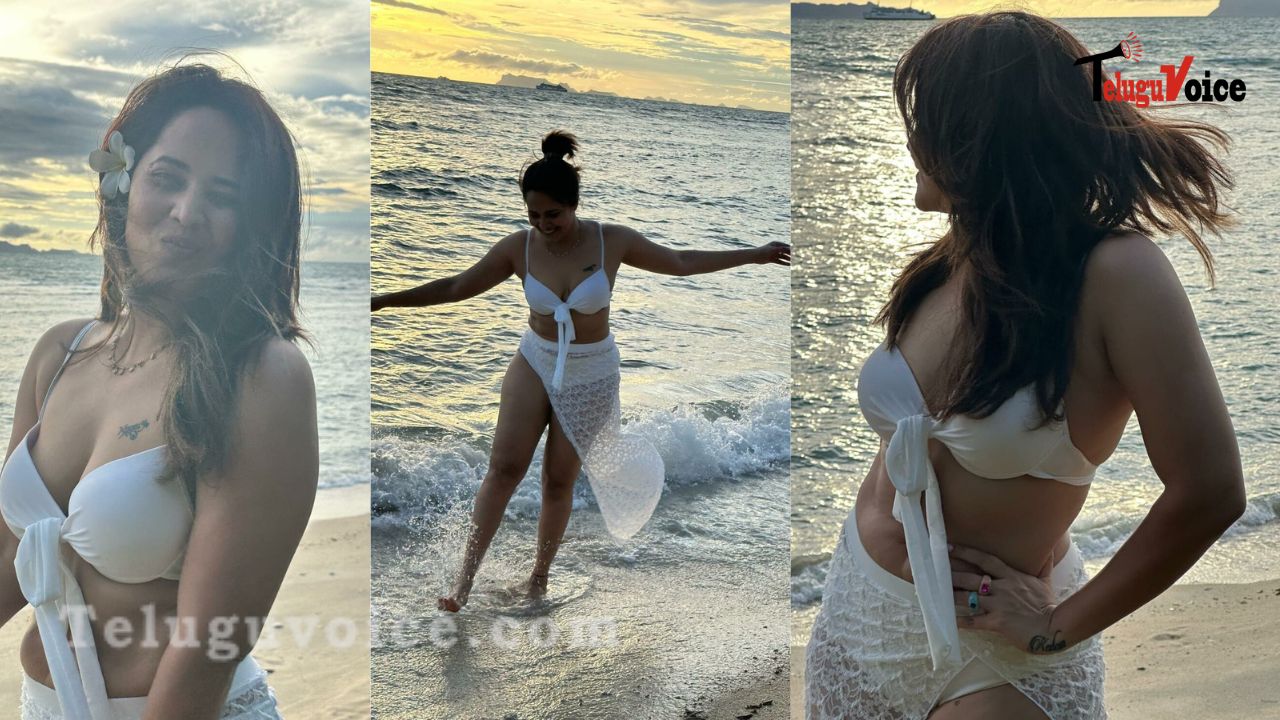 Anasuya, a popular actress, has been making waves on social media with her latest collection of glamorous photos. She's taken things to a whole new level.
Anasuya looks like an absolute dream in the fresh photos she released, as she puts on another beauty feast in a white bikini.
Anasuya was born with a hot body, and happily for her admirers and following, she has just begun to flaunt it in the most eye-catching way imaginable. Anasuya's new photos show her superbly toned body in a white bikini that just about manages to keep her in place.
Anasuya looks to be indicating that she is open to acting in glamorous parts. She looks like an absolute dream in her most recent glamour shots.