CM KCR introduces the Telangana Formation Day logo.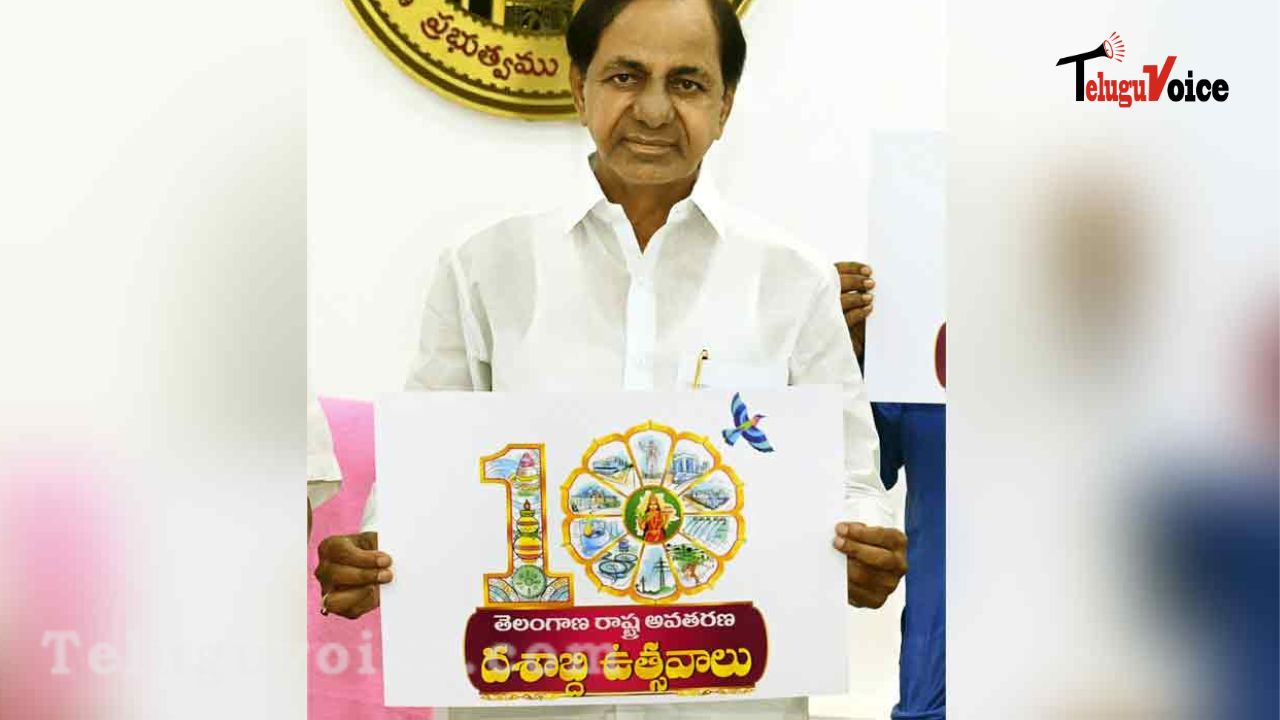 On Monday, Chief Minister K. Chandrashekhar Rao revealed the badge for the 100th anniversary of Telangana Formation Day in his office at the State Secretariat. The image was made to show how far Telangana has come in the ten years since it became an independent state.
The logo shows some important things India has done, such as the Kaleshwaram Lift Irrigation Scheme, Mission Bhagiratha, the country's cultural history, and spiritual places like Yadadri. It also shows urban infrastructure like the Hyderabad Metro Rail and T-Hub, as well as famous buildings like the Dr BR Ambedkar Telangana State Secretariat and the 125-foot Ambedkar statue, which are all seen as examples of the Telangana model for the rest of the country.
Aside from these, the logo for the 100th-anniversary celebrations also includes Telangana Thalli, Bathukamma, Bonalu, Palapitta, and Martyrs Memorial.
Ministers T Harish Rao and Talasani Srinivas Yadav, MLCs Palla Rajeshwar Reddy, Despathi Srinivas, and Padi Kaushik Reddy, MLAs A Jeevan Reddy and Balka Suman, Chief Advisor to the Chief Minister Somesh Kumar, Chief Advisor to the Government Rajeev Sharma, Chief Secretary Shanti Kumari, and other officials were there.