KCR and leaders reach Yadadri for darshan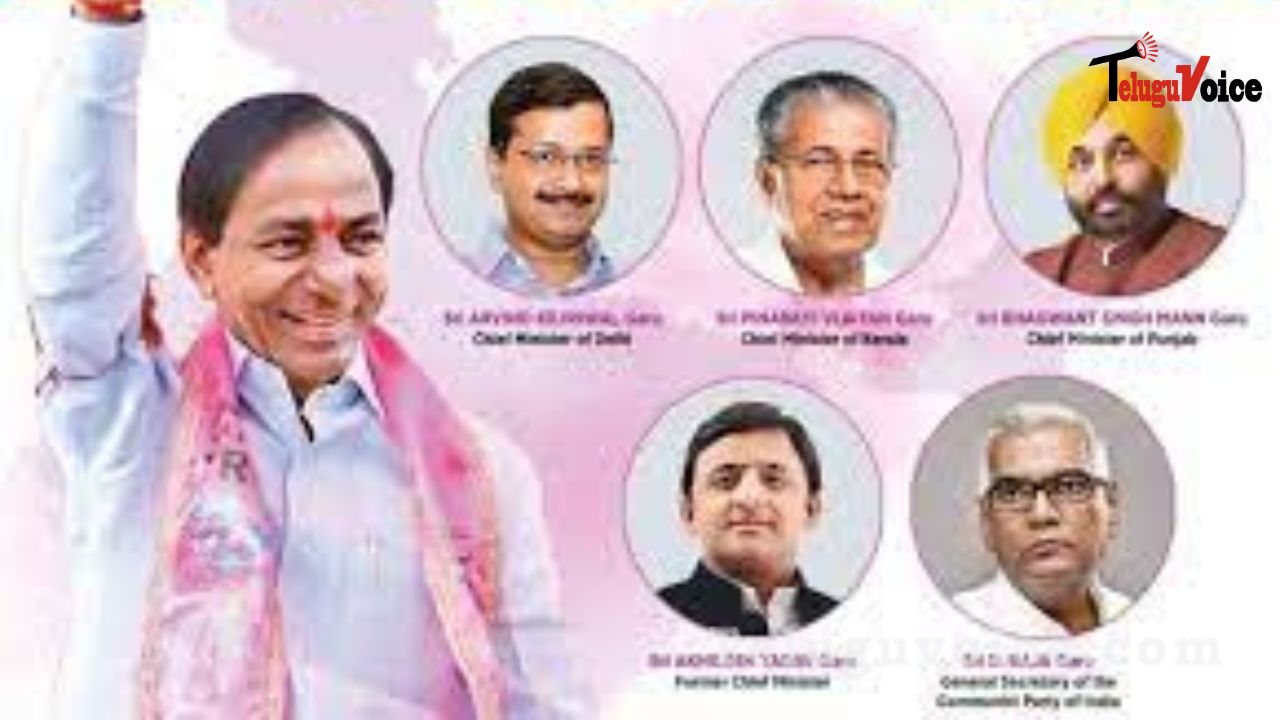 For the dignitaries, special arrangements have been made in place for puja. General darshan was stopped at Yadadri from 8 am to 1 pm. All 4 CMs will be welcomed with Purna Khumbam by the temple authorities. Choppers have landed at Yadadri.
As per reports, Kerala CM will stay back in the Presidential suite and may not visit the temple. A massive BRS public meeting is likely to be held in Visakhapatnam soon, said Andhra Pradesh (AP) BRS president Thota Chandrashekar said. AP BRS President made this statement during his speech at Khammam public meeting along with his followers. He also noted that the date would be fixed for Vizag public meeting soon.
Also, the choppers took off from Begumpet airport. Telangana CM KCR, Kerala counterpart Vijayan, MP Santosh, MLC Kavitha, and Akhilesh Yadav in 1st chopper. Delhi CM Kejriwal and Punjab CM are in 2nd chopper. The CM will reach Yadadri in 2 helicopters, which took off from Begumpet.
They will first visit Yadadri Sri Lakshmi Narasimha Swamy temple, and after that, they will go to Khammam to inaugurate the Kanti Velugu programme. Only the selected people are allowed inside the venue.
After the evening public meeting at Khammam, leaders and the 3 CMs will go to Vijayawada and board flights for their respective states at Gannavaram airport.