KTR asks the UAE government to let 5 NRIs out of prison in Dubai and send them home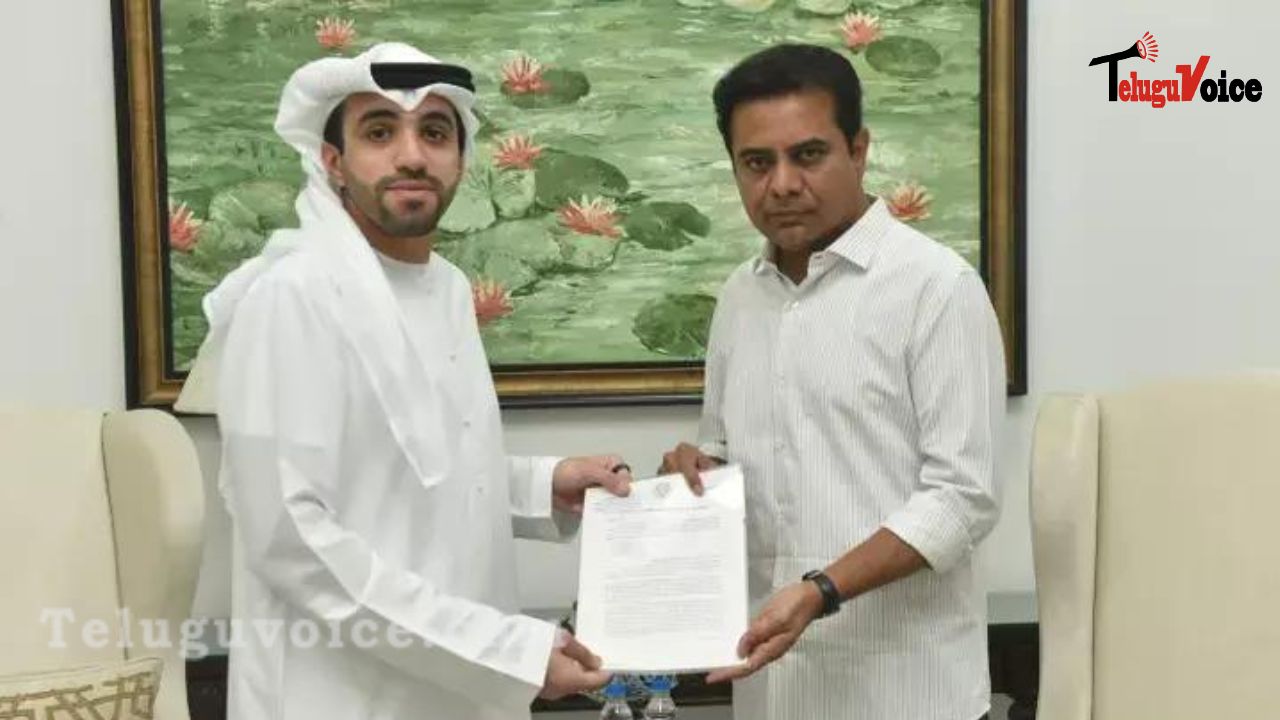 IT and Industries Minister KT Rama Rao asked the UAE government on Monday to let out of jail the five NRIs from Rajanna Sircilla district who were being held in Dubai.
KTR gave the request letter to the UAE Ambassador to India, AbdulnasserAlshaali, at Pragathi Bhavan on Monday. He said that ShivarathriMallesh, Shivarathri Ravi, NampelliVenkati, Dandugula Laxman, and ShivarathriHanmanthu were being held in Dubai Prison in connection with the 2005 death of a Nepalese man named Dil Prasad Rai. In the letter, he said that he had gone to Nepal in 2013 to meet the families of the dead. He also said that Dil Prasad's family had accepted Rs 15 lakhs as "victim's compensation" under Sharia law, also called "blood money." In 2013, the family of the person who died gave the Dubai government the documents they needed.
Rao said he had brought it up with the Embassy of India and the UAE more than once. But the UAE Court turned down their request for mercy and said that the only way the five Indian workers could be set free was if the UAE Prime Minister, Sheik Mohammed bin Rashid AI Maktoum, agreed to their request. The minister asked the Ambassador to find out about the facts of the case and its current status. He also asked the Ambassador to bring this information to the attention of the PM of the UAE and ask him to approve the mercy petition of the five Indian labourers so that they can be released from Aweer Jail in Dubai and sent back to India as soon as possible.
During the meeting, AbdulnasserAlshaali praised the growth of Telangana and said that the infrastructure built here to compete with international cities would change the look of Hyderabad. During the meeting, people talked about the startup scene in Hyderabad and the strengths of the IT and related industries. The minister told the UAE Ambassador about investment opportunities and the policies of the Telangana government.