Lokesh's Jammalamadugu Padayatra Signals TDP Wave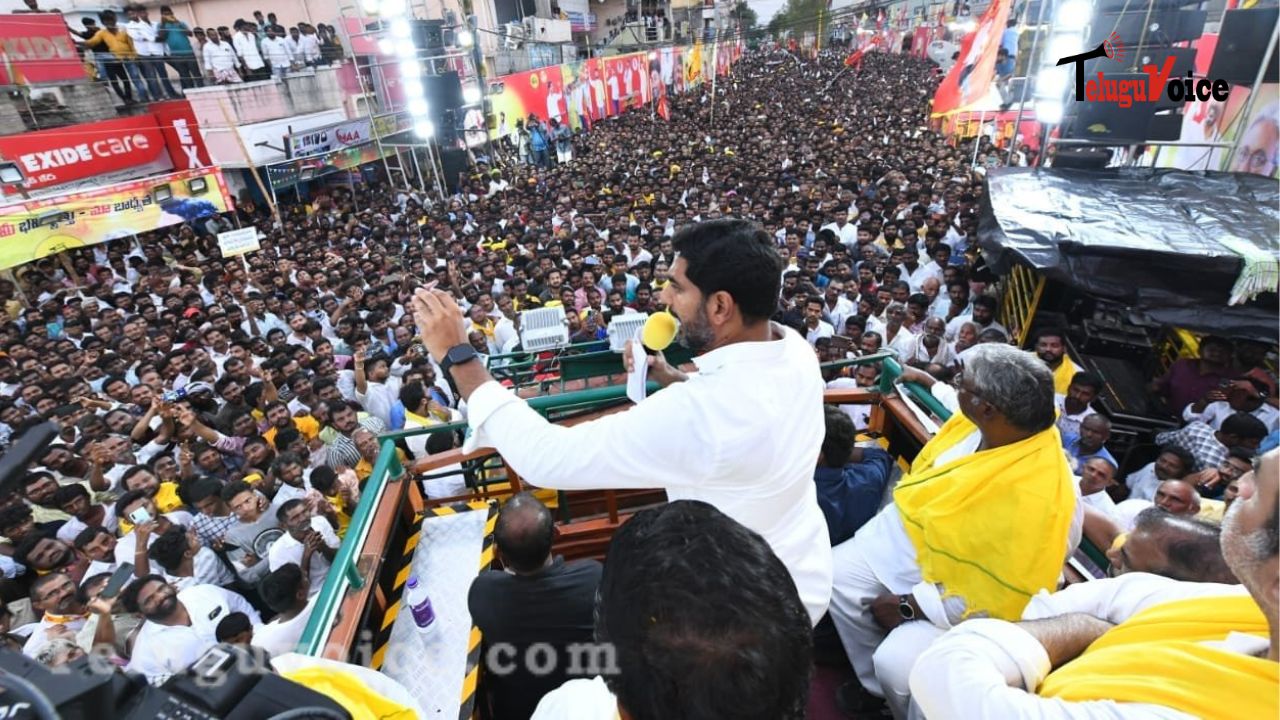 After a four-day rest in Mahanadu, Nara Lokesh continued with his Yuvagalam Padayatra. In the Kadapa district, he resumed his Padayatra in the Jammalamadugu constituency.
Kadapa is Chief Minister Jagan's home district and the most reliable YSR Congress one. And the Reddy community has their stronghold in the Jammalamadugu constituency.
TDP is experiencing a leadership vacuum in this area. Adinarayana Reddy and Rama Subba Reddy had many battles with one another throughout the years. Following his election in 2014 on the YSRCP platform, Adinarayana Reddy moved to the TDP and is now a minister in Chandrababu Naidu's cabinet.
The TDP lost its seat in the 2019 elections despite the support of both strong men.
Adinarayana Reddy joined BJP after the 2019 elections, whereas Rama Subba Reddy joined YSR Congress and is now an MLC for that party.
The TDP still needs help selecting a candidate for the seat, although it does have some choices.
Lokesh embarked on Padayatra in the district despite the crises and ambiguity. The response, though, has been overwhelming. Many came out of their free will to participate in the Padayatra.
Jammalamadugu Center's public meeting looked like a human Tsunami, with roadways packed with people as far as the eye could reach. Because the TDP does not even have a charge here, the photographs are terrifying for the ruling party.