On Sri Rama Navami, Guv Tamilisai, CM KCR, greets people.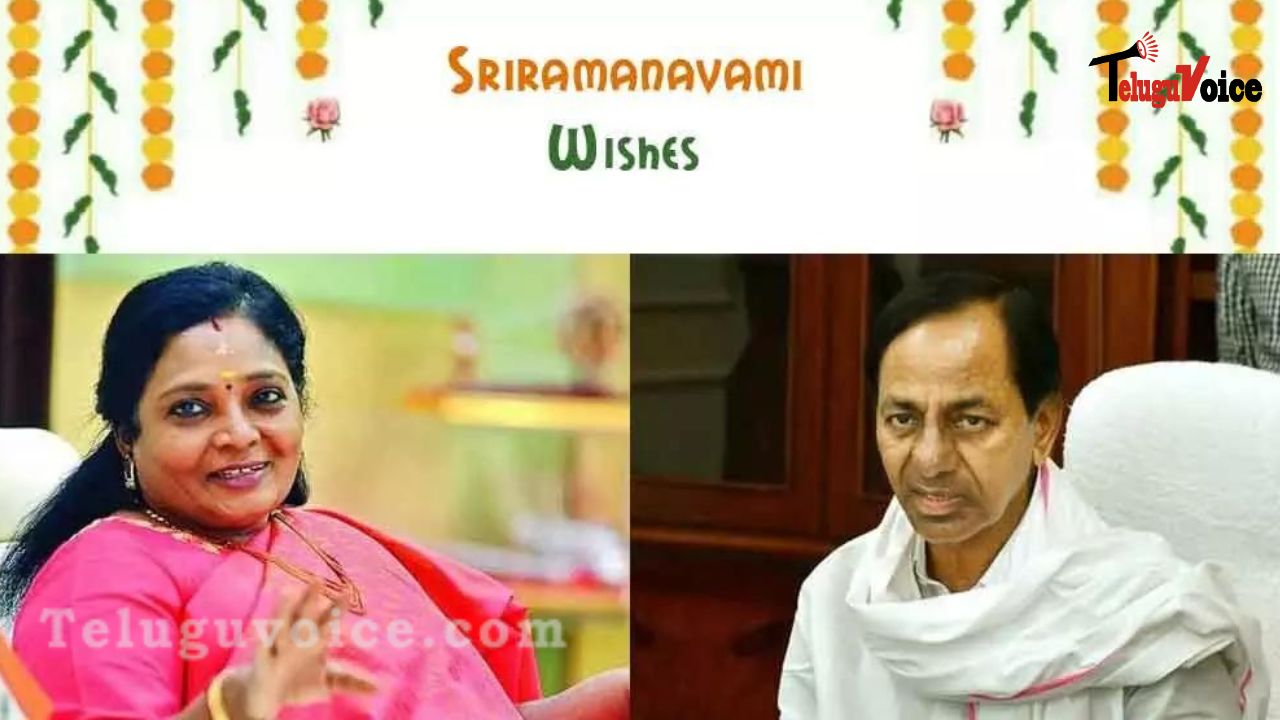 On the occasion of Sri Rama Navami, the Chief Minister of Telangana State, K Chandrashekar Rao, greeted the entire state and nation.
On Chaitrashuddha Navami during the spring season, the entire nation celebrates the Kalyana Mahotsavam of the perfect couple Sri Sitarama as a festival on a grant note, according to the Prime Minister.
"Lord Sri Rama is an example for future generations because of his sacrifices," said the Chief Minister. As the eldest son in the house, Lord Rama gave utmost importance to family responsibilities and commitments and invited harsh sacrifices in his life to fulfil his father's word." In a time when family values are waning, the Chief Minister stated that the Sri Ram Navami festival is a unique opportunity to embrace the aspirations and values of Lord Sitaram and maintain an ideal family life.
KCR stated that the State government is organising the annual Kalyana Mahotsavam of Sri Sitarama in Bhadrachalam with pomp and circumstance. With the blessings of Lord Sri Sita Ramachandra Swamy, he prayed that Telangana State and all of India would flourish and that all people would live happily and in peace.
On the auspicious occasion of Sri Rama Navami, Governor Tamilisai Soundararajan also extended his best wishes to the people.
In a message, she stated that the festival is celebrated nationwide with great devotion and dedication to the auspicious 'Punarvasu' - the Janma Nakshatra of Lord Rama, who is revered as the embodiment of dharma and all virtues.
The Governor stated, "On this holy occasion of Sri Rama Navami, the celestial Kalyana Mahotsavam of Sri Rama and his wife Sita is celebrated. As Lord Rama is dharma incarnate, we gain inspiration for a holistic lifestyle."