Why Were NBK and Lokesh Quiet During the Jail Press Conference?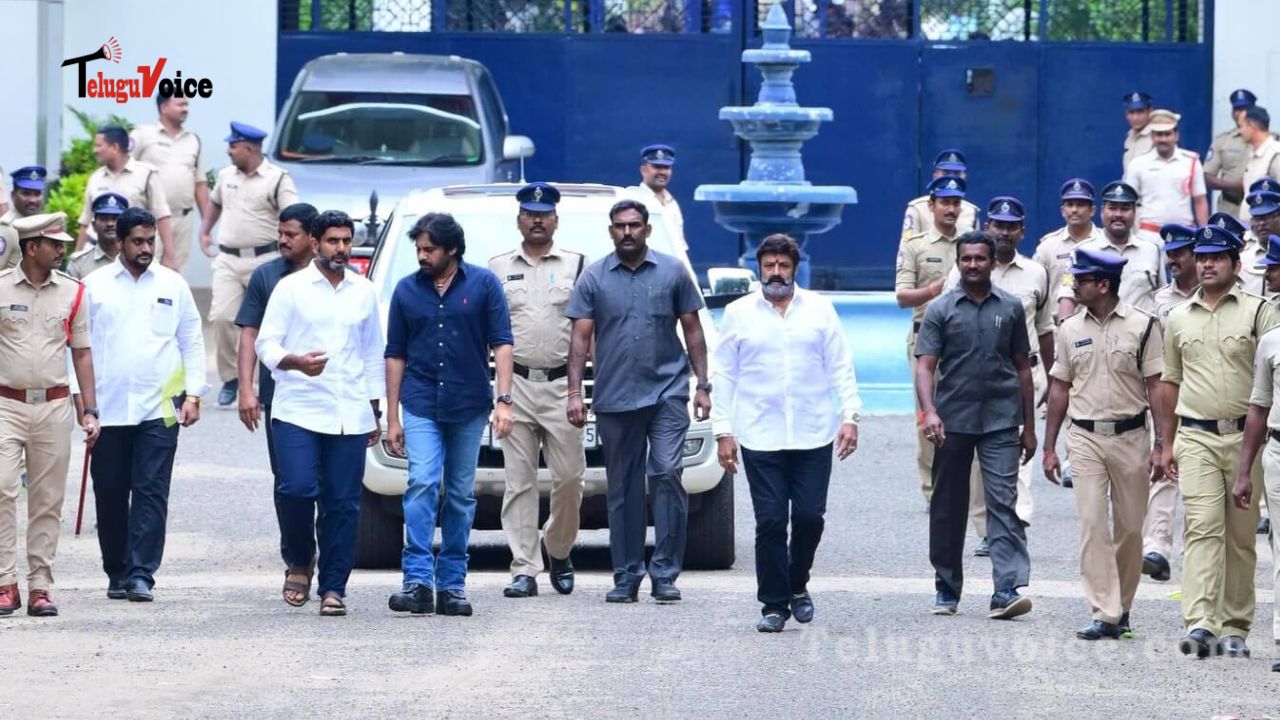 On Thursday, Chandrababu Naidu met with Janasena President Pawan Kalyan, Nandamuri Balakrishna, and Nara Lokesh in Rajahmundry Central Jail. Following that, Pawan Kalyan addressed the media and said that the TDP and Janasena will support one another in the next election.
In a lengthy interview with the media, Pawan Kalyan praised Chandrababu's leadership, attacked Jagan's vendetta politics, and discussed the future of both parties.
It's significant to note that during the Pressmeet, neither Lokesh nor Balakrishna spoke.
Sources say that it is actually the strategy. They have made the decision to refrain from confusing the public by having too many leaders make too many headlines. Additionally, the TDP high command believes that in order to clear up the uncertainty among Janasena followers, it is preferable if just Pawan Kalyan talks.
So, in his own unique style, Pawan Kalyan communicated the word to his countrymen.
Additionally, it is a warning to the BJP high leadership to choose a side.
It is always beneficial to have Pawan Kalyan talk about the former Chief Minister's integrity and prior accomplishments since he was on the other side of the TDP till yesterday. Pawan Kalyan is also someone who has endorsed Chandrababu and given him a clean chit.
In this crisis-like circumstance, an outside voice speaking increases credibility.
So the whole area was handed to Pawan Kalyan.