Bigg Boss 7 Numbers generates excitement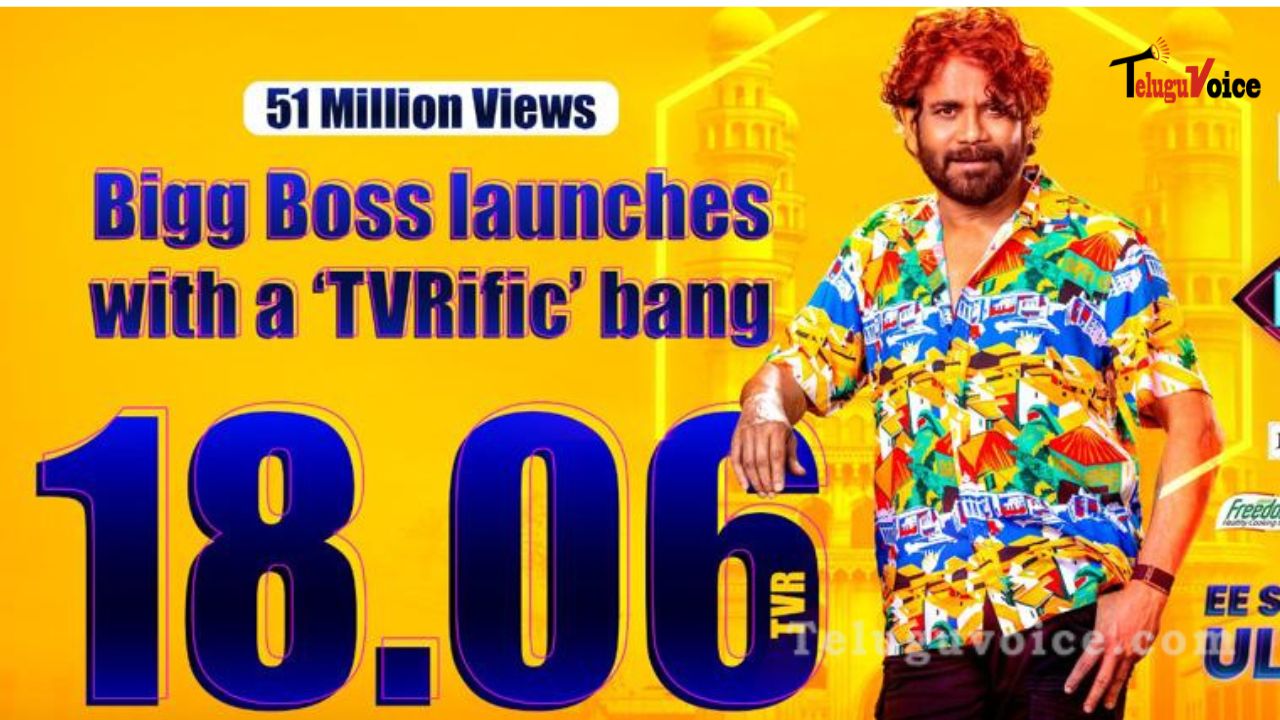 Social media makes Bigg Boss 7's splendour abundantly obvious. With each passing season, the yearly growth in numbers becomes glaringly obvious. However, the extraordinary surge this year has become widely spoken about in Telugu circles. Bigg Boss 7's big premiere episode attracted a record-breaking 3 crore viewers.
The song itself demonstrates the overwhelming support received from the audience. According to reports from around the state, one in every two residents has seen an episode of Bigg Boss 7. Although Star Maa and the reality show had experienced this kind of love before, this season stood out more than the others.
Although this is a commendable accomplishment for the programme, Maa TV has solidified its top spot among Telugu channels with an astounding 5.1 crore viewers in the first week. Expectations for the show have increased as a result of the show's host Nagarjuna Akkineni's comment in the ad that this season will have numerous twists and turns. Many analysts believe that the number of subsequent episodes will significantly increase given the reception in the first week. The audience has embraced the show on YouTube as well as Disney+hotstar and Star Maa.