Telangana Cm KCR Inspects Construction Work Of New Secretariat Building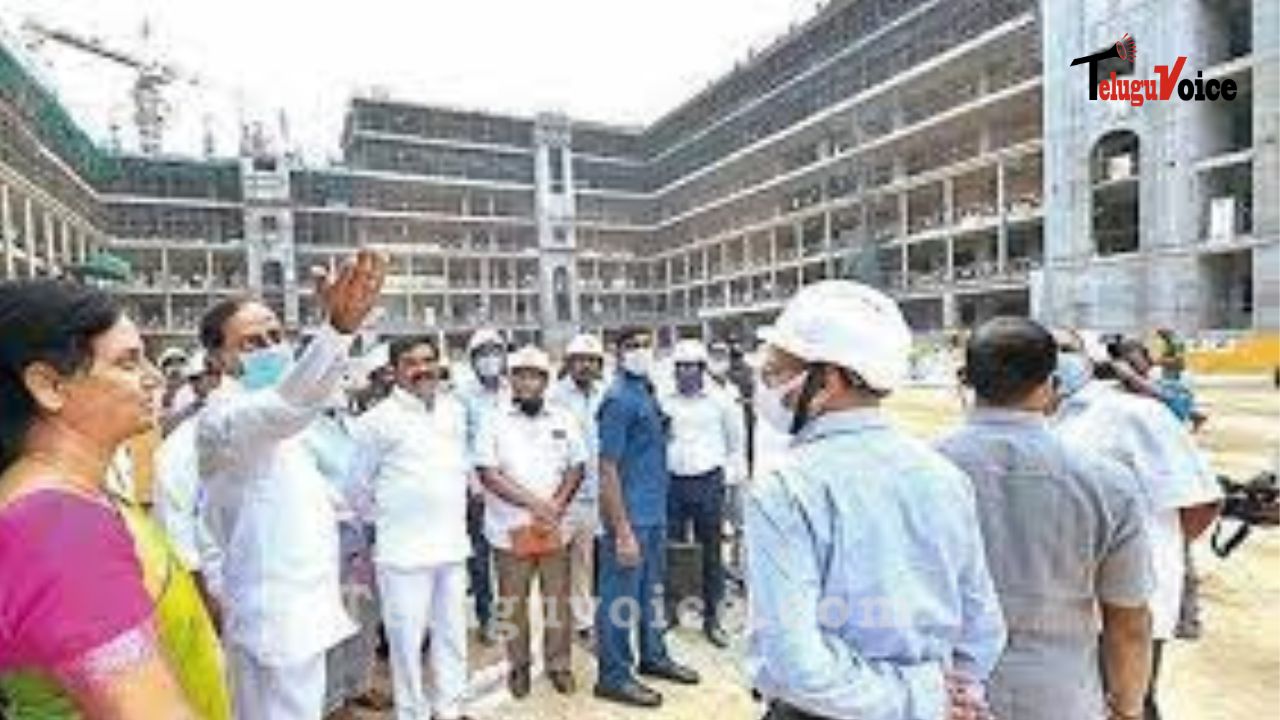 The Telangana Secretariat will be built, according to CM KCR, to demonstrate the state's self-respect and serve as a model for other states.
On Thursday, Telangana Chief Minister K Chandrashekhar Rao went to the Dr. BR Ambedkar Telangana Secretariat construction site and inspected it from the ground floor up. He gave some recommendations to the work agencies and engineers after inspecting the recently installed domes and wall cladding made of Dholpur stone, as well as the elevation of the main gate.
The CM also examined the north and south portions of the Secretariat's compound's walls, railings, lawns, water fountains, staircases, and main entrances.
According to the officials present at the construction site, once completed, the Telangana Secretariat will be the only structure in the nation to have used this many Dholpur stones in the past 100 years.
Speaking at the event, the Chief Minister announced that a Martyrs' Memorial is being built in front of the Secretariat to honour those who gave their lives in defence of Telangana.
"To protect the welfare of the underprivileged and other disadvantaged groups and to promote good governance, the State Secretariat complex was given the Dr. BR Ambedkar moniker. When Chandrashekhar Rao visited the secretariat, he said, "The tallest statue of Dr. BR Ambedkar is also being installed next to the Secretariat to remind the people's representatives and the officials to perform their duties responsibly and effectively.