Title: Distribution of NRIVA. The Bhadrachalam temple got a gift of 12 cars made of gold.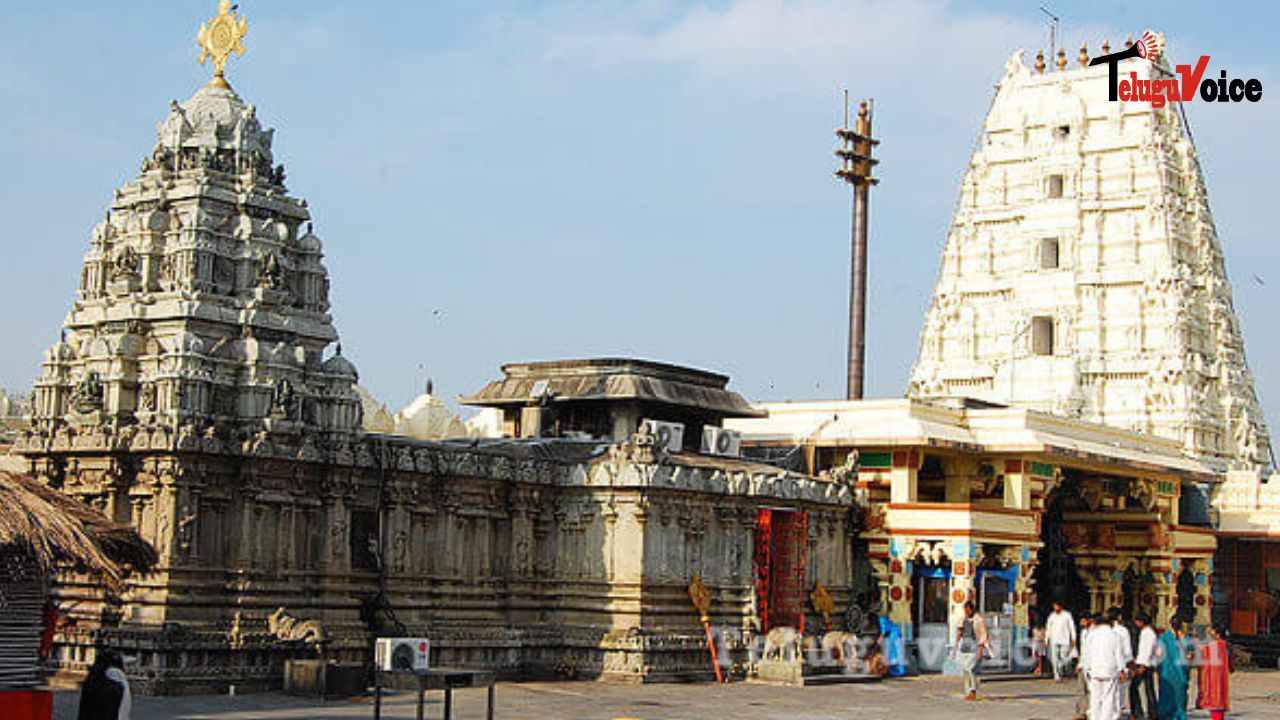 The NRI Vasavi Association was given to the Ram Temple. It was made in Tamil Nadu for Rs.75 lakhs. Vehicle Prestige Festival on the 2nd and 3rd Tiruveedhi and Sovereign Vehicle Services on the 4th
Bhadrachalam: The Bhadrachalam Sri Sitaramachandraswamy Devasthanam's treasure room now has new golden Dwadasha vehicles. The Pravasandra Arya Vaishya Association helped make these vehicles with a loan of Rs.75 lakhs. The skilled craftspeople in Kumbakonam, Tamil Nadu, followed the advice and instructions of the Temple's Vedic Committee to make the vehicles. It includes Sarvabhauma, Hanuman, Kalpavriksha, Simhasana, Hamsa, Simha, Gaja, Asva, Chandraprabha, Suryaprabha, Garuda and Sesha vehicles. So far, only vehicles made during Sri Ramadas have been used to transport Sri Seethalakshmana Sametha Ramachandra Swamy. Swamivarla Vahanasevas are held during big holidays like Sri Ramanavami and Mukkoti Ekadashi. They are similar to Tiruveedhi services, but people instead of God do them. With the new Suvarna Dwadasa vehicles, the Thiruveedhi services of Swami and Ammavar will continue in this order.
Prestige starting tomorrow.
The Devasthanam and the NRI Vasavi Association have decided to put on a grand Suvarna Dwadasa Divya Vahana Pratishtha Mahotsavam. In this order, a seed offering will be on Thursday in the Chitrakoota Mandapam of the temple grounds, the Suvarna Dwadasa Divine Vehicle Pratishtha at 7.29 am on Friday, and at 4.30 pm on Friday, 12 new golden vehicles will be used to perform Thiruveedhi Seva for the Lord. The Sovereign's Vehicle Service will happen on Saturday, April 4, at 6:30 p.m.
Invitation documents were made.
Officials of the Utsava Committee asked for the success of the new Suvarna Dwadasa Divya Vahana Pratishtha mahotsavam planned for Sri Ramachandra Swamy with 75 lacs in donations. At a press conference at the Jeyar Math on Tuesday, the invitations for the celebrations were shown to the public for the first time. After that, the committee members said that devotees and local people should participate in the programme to pray for Swami as these vehicles were given to him by NRI Arya Vaishyas. Dr S.L. Kantha Rao, Durgaprasad, Rama Rao, Charugulla Srinivas, G. Venkatacharya, Krishnaiah, Y. Suryanarayana, Allam Nageswara Rao, Podicheti Sitharamanuja Charya, Vishnu, and others were at the meeting.
Greetings to Dwadasha vehicles.
In the meantime, these vehicles came from Tamil Nadu to Bhadrachalam on a truck on Tuesday night. At the Bridge Center, members of the utsava committee gave them harati as a welcome. Later, melatalas and Mangala instruments led a procession that took them to the temple.