KTR asks US Ambassador to investigate police laughing over Telugu student's death.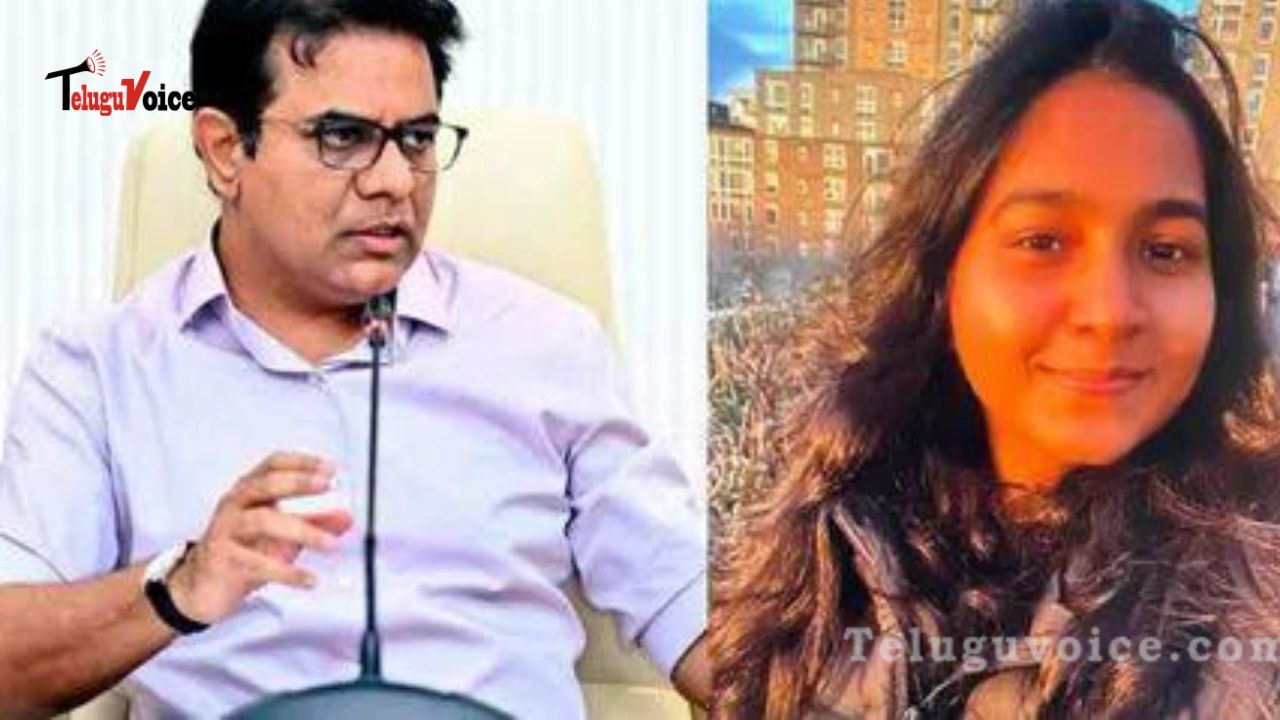 The US ambassador to India, Eric Garcetti, has been encouraged by the industries minister, KT Rama Rao, to raise the subject of a Seattle police officer's cruel remarks over the murder of Telugu child Jahnavi Kandula.
Additionally, he asked S. Jaishankar, minister of external affairs for the Union, to urge an impartial probe into the matter.
"Extremely upset and very concerned by the completely despicable and heartless remarks of a police officer of the SPD. I kindly ask the @USAmbIndia to raise this issue with the relevant US Government officials in order to bring justice to the Jaahnavi Kandula family.
Rama Rao said on X (previously Twitter): "I implore EA Minister @DrSJaishankar Ji to take up the issue with his colleague and seek an independent probe into the incident. What's more heartbreaking and disturbing, he continued, "is that a finite monetary value has been attributed to her life! It is unfortunate that the life of a teenager with lofty goals has been cut short.
Indian citizen Jaahnavi Kandula, age 23, was pursuing her master's degree in Seattle, Washington. She was murdered in January when a police vehicle sped through an intersection at 50 mph. On a phone conversation hours later, the vice president of the police union was overheard laughing over her death.