Theegala believes the PGA TOUR victory at the Fortinet Championship will inspire Indian youths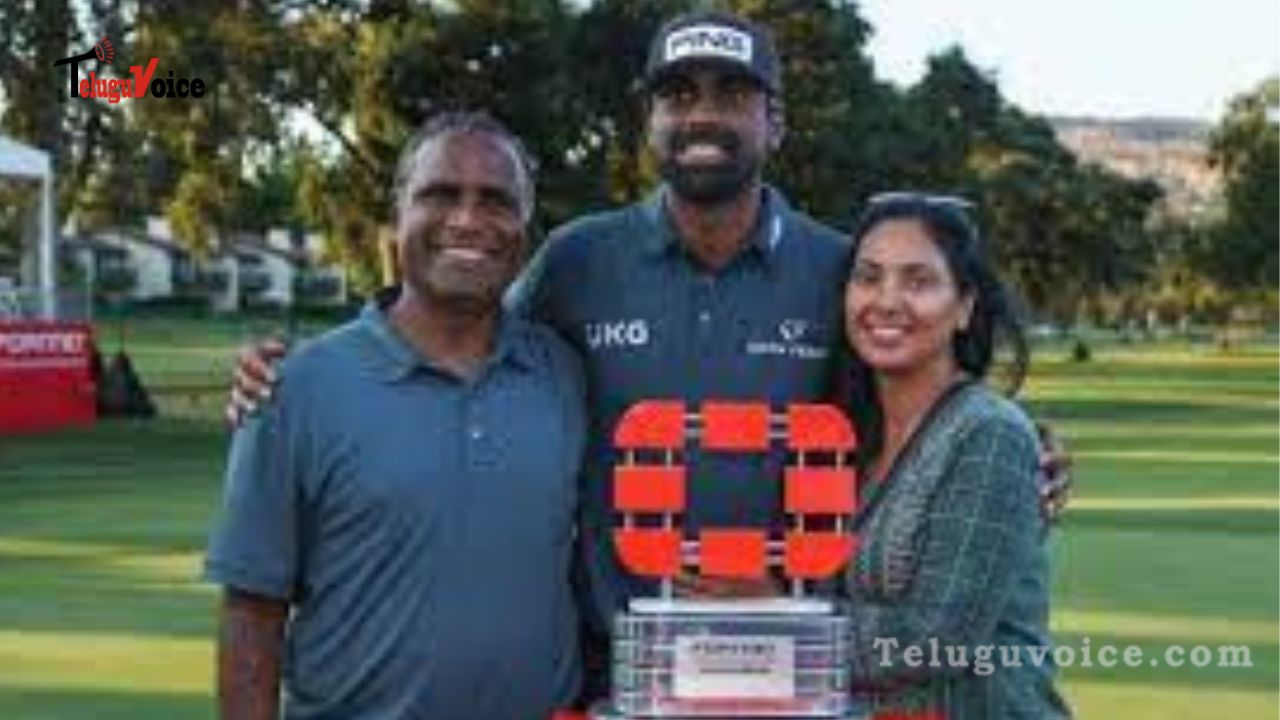 Napa (U.S.A.) Sahith Theegala solidified his status as one of golf's rising stars by claiming his first PGA TOUR victory at the Fortinet Championship on Sunday. He believes that his achievement will inspire young Indian athletes to reach for the stars.
The 25-year-old Theegala, who is of Indian heritage, fired a final round of 4-under 68 at Silverado Resort in Napa, California to win by two strokes over Korea's S.H. Kim as he joined fellow Indian-American Akshay Bhatia in the winner's club following the latter's triumph at the Barracuda Championship in July.
"It means a lot to me because a large portion of my family is still in India," said Theegala, who finished in the top 10 12 times on the world's elite circuit before claiming his first victory.
"I am extremely proud of my Indian ancestry. I really enjoy seeing other Indians perform admirably in athletics. Neeraj (Chopra) won multiple gold medals; I believe it was the first Olympic gold medal for India in track and field. That is monumental for the nation.
"I was extremely fortunate to play a practise round with Shubhankar (Sharma) and meet his entire team, father, and coach (at The Open Championship). I was cheering for him so intensely because he did so well there. I believe he came in seventh place. He has been enjoying a modest season of resurgence.
"Anirban (Lahiri) texts me constantly, and he's undoubtedly been great for the Indian team, as well. Sunday's BMW PGA Championship in Wentworth was won by Akshay (Bhatia) and finished in second place by Aaron Rai, providing the Indian people with a plethora of incredibly admirable role models.
Muralidhar and Karuna, Theegala's parents, immigrated to the United States in the 1980s, where Sahith was born. Sahith grew into a fine amateur golfer at Pepperdine University, where he was a three-time All-American, thanks to the encouragement and support of his parents, whose motto was to simply appreciate playing sports.
In his rookie year on the PGA TOUR, Theegala miraculously reached the FedExCup Playoffs Finale, the TOUR Championship, which is confined to the top-30 players, but agonisingly missed the championship by one position in the Playoffs last month. He believes that his success on Sunday will bring more attention to Indian athletes.
"And hopefully, we're dispelling some misconceptions about athleticism and sport competition in general. It certainly signifies a great deal to me. Numerous aspects of my daily existence are influenced by my culture and heritage. My parents are the first members of their family to immigrate to the United States. Yes, it signifies a great deal, and I'm hoping this is the beginning of something great for Indian sports," said Theegala.
While residing in California, he praised his parents for their encouragement and support throughout the years.
"My father is the reason I am present today. He introduced me to all sports, including basketball and golf in particular. Just adored viewing it with him on television. When he arrived from India, he knew nothing but academics. He and my mother did a fantastic job of learning how to almost hybridise Indian and American parenting styles, allowing me to perform sports and devote a great deal of time to sports, according to Theegala.
"My mother drove me to numerous basketball club practises while my father was at work. Just their combined efforts to comprehend that this was my dream and my passion, and then to make it their dream and passion as well, especially my father.
"My father is an avid sports fan. He is a competitor, despite never having played athletics seriously. I believe it was initially difficult for some of my family and acquaintances to comprehend why I was pursuing
a career in professional golf. This seems like a pipe fantasy, but my father always had my back. He believed in me from the beginning and knew that this could be something."
"It's difficult not to become impassioned when considering everything he's done. Even through my wrist surgery in 2018 and 2019, when I thought I might never play again, he has always had my back and continues to motivate me," he said.
"Also, he did such a great job with me; he was extremely tough on me, but also one of my closest companions. The most important thing was to have fun, because if you don't appreciate it, there's no point in doing it, and life is too short," said Theegala. (IANS)